M10A 55" Mirror Photo Booth with Four Legs | Fill Light with Reflective & Soft Light Umbrellas | 360SPB®
People
are viewing this right now
● 5 Years Warranty, Free Shipping
● Life-Long Service, Phone & Video Calls Available
● 103 Reviews & Trustscore 4.8 on Trustpilot (No. 1 in the industry) 
● Over 600 videos on YouTube
● Join Our Affiliate Program and Earn $10,000 per month
● Livestreaming---Go Watching
Christmas Deals: 
| | |
| --- | --- |
| Total Amount | Cost Savings |
| ≥$2,000 |  $100 |
| ≥$4,000 |  $250 |
Christmas Deals Ends in: 
%-D
%!D:Day,Days;
%-H
%!H:hour,hours;
%-M
%!M:min,mins;
%-S
%!S:sec,secs;
Frequently Bought Together
Description
The M10A Mirror Photo Booth by 360SPB is a cutting-edge and versatile interactive photo booth that takes the photo booth experience to the next level. It's designed to provide a unique and engaging way for users to capture and cherish moments at various events and venues. With a sleek and modern design, the M10A Mirror Photo Booth seamlessly combines aesthetics with functionality, making it an ideal choice for a wide range of applications.
Key Parameters:
Mirror Size: Featuring a spacious 55-inch semicircular top, the M10A Mirror Photo Booth offers a generous reflective surface, ensuring users have ample space to see themselves and strike their poses.

Touch Screen: The M10A boasts a 32-inch high-resolution touch screen. This user-friendly interface allows guests to interact with the booth, select their desired options, add digital props, and initiate the photo-taking process.

Construction: The M10A is built with durability and style in mind. Its four sturdy legs provide excellent stability, while the booth's full cover is made of tough tempered glass, which not only protects the internal components but also adds a touch of elegance to the setup.

LED RGB Ring Light: The M10A Mirror Photo Booth is equipped with an LED RGB Ring Light, which can be controlled remotely. This feature ensures optimal lighting for high-quality photos and adds a creative and colorful dimension to the photo booth experience.

Mini Computer: The booth comes with a high-performance mini computer, featuring an Intel Core i5 processor, 8GB of RAM, and a spacious 256GB SSD for efficient and reliable operation.

32" Touchscreen Display: In addition to the main mirror, the M10 boasts a 32-inch touchscreen display, offering a secondary interactive interface for users to further customize their photos and experience.

Flight Case: To ensure portability and protection during transportation, the M10A Mirror Photo Booth includes a dedicated flight case. This case allows for safe and easy mobility to various event locations.

5-Year Warranty: 360SPB stands by the quality and durability of the M10A Mirror Photo Booth, offering a comprehensive 5-year warranty to provide peace of mind and long-term support to customers.
Applications:
The M10A Mirror Photo Booth is designed to excel in various settings and events, making it a versatile choice for both personal and business use. Whether it's a wedding, corporate event, party, or business marketing effort, the M10 is designed to impress and entertain while ensuring high-quality photos and memorable moments.

What is included?

- 55" Mirror Photo Booth Shell
- Fill Light and Reflective & Soft Light Umbrellas
- LED RGB Ring Light with remote controller
- Mini computer ( i5+8G+256G )
- 32" Touchscreen Display
- Flight Case
- 5 Year Warranty


What else do you need?

- DSLR Camera
- Printer
- Photo booth Software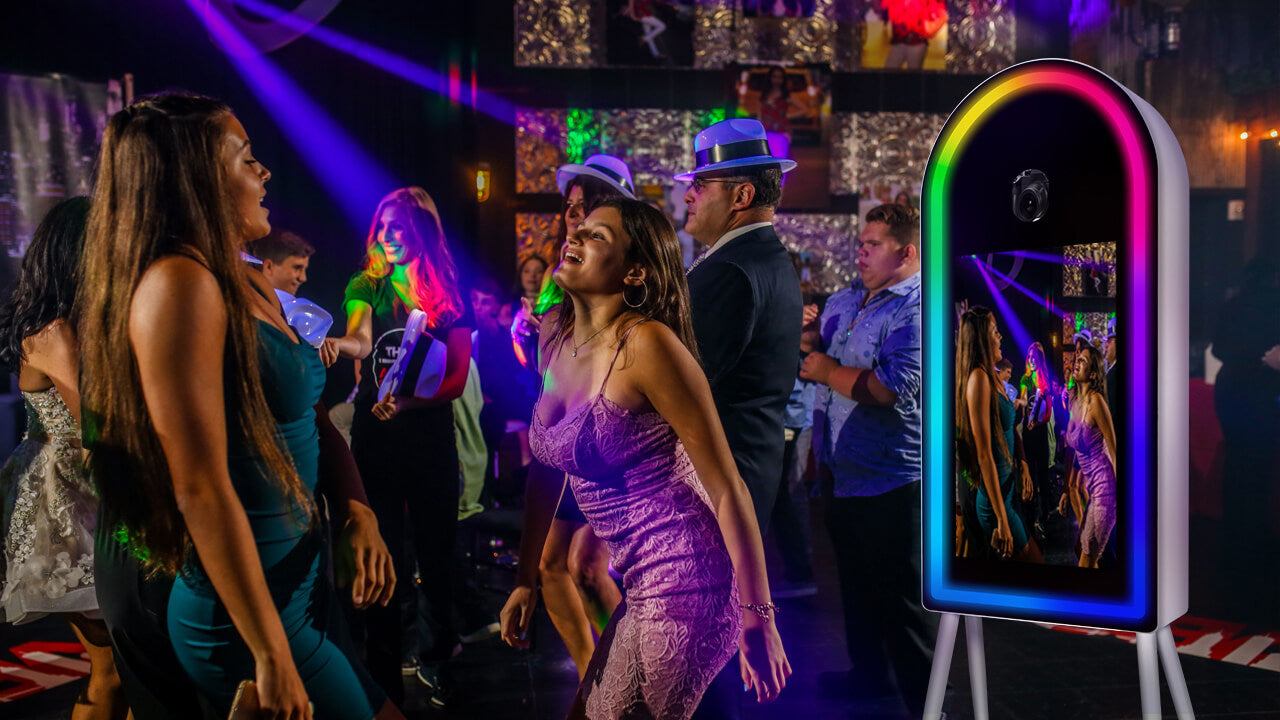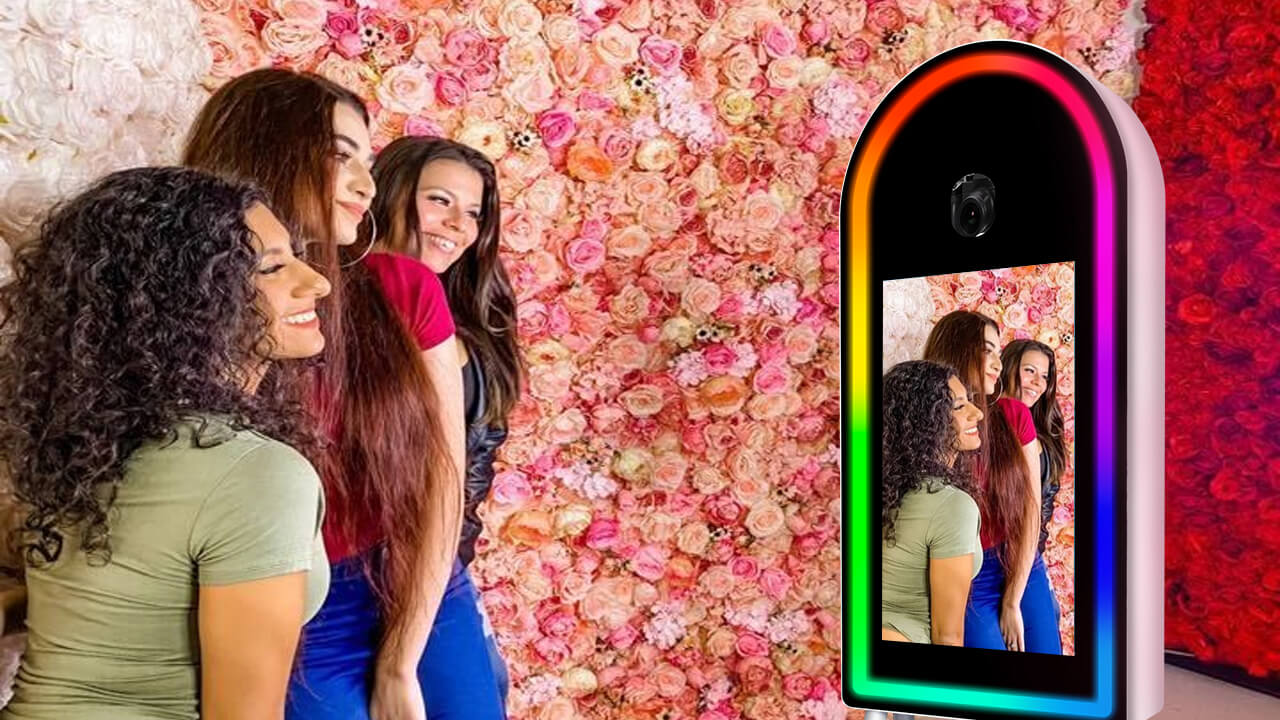 Trustpilot Reviews
Please check 360SPB trustpilot reviews by click the blow image and post your comment if you're satisfied with our products and service.
M10A 55" Mirror Photo Booth with Four Legs | Fill Light with Reflective & Soft Light Umbrellas | 360SPB®
$3,199.00
Black